#8220;I#8217;ve never seen this league being won without the power and pace and without there being a really strong spine,#8221; said Neville. #8220;Looking at Manchester United now, it does seem like they#8217;ve got that. It#8217;s only day one, but they do look like they#8217;ve got the attributes to mount a challenge for the Premier League title. They look like they#8217;ve got everything.#8221;
United#8217;s failure to finish chances was their undoing in games such as these last season, but Lukaku didn#8217;t need a second invitation. He scored with each of his shots on target, and by the end of the game he was a desperate West Ham block away from becoming the first Premier League player since Fabrizio Ravanelli to score a hat-trick on his debut.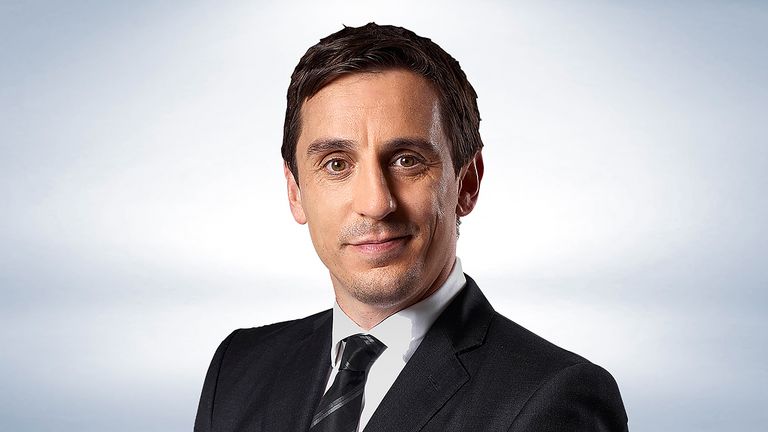 #8220;There was real purpose about him today,#8221; said Sky Sports pundit Graeme Souness afterwards. #8220;We questioned him and whether he would be able to do it every week, but he#8217;s now put a marker down. That#8217;s how he#8217;s got to be for this crowd. He was fabulous today.#8221;
Neville knows far tougher challenges lie ahead and so too does Mourinho, but this opening day victory was the perfect way to get started. As they gear up for the season ahead, the early evidence suggests Matic and Lukaku are the right men to lead the way.