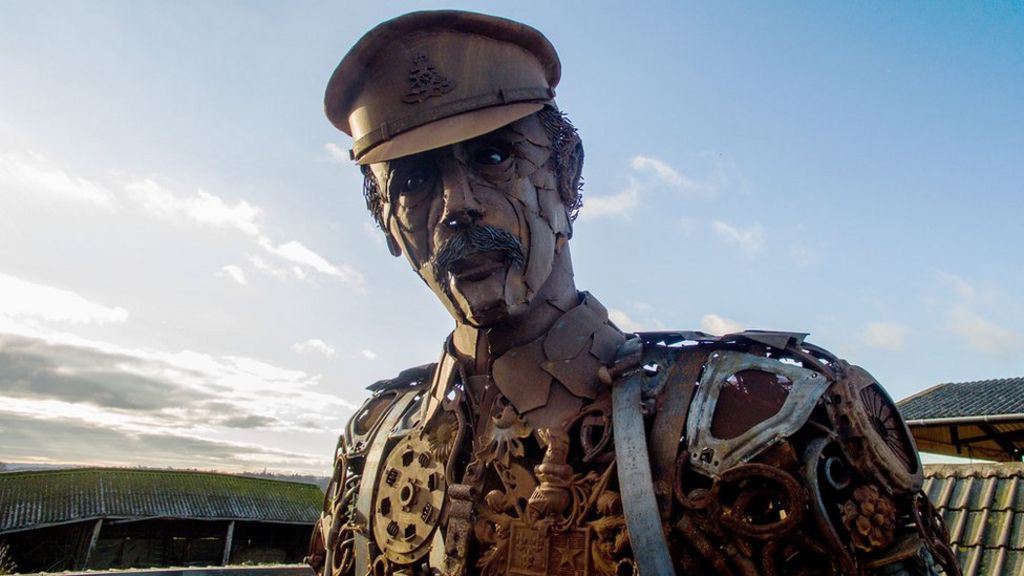 Artist Martin Galbavy spent three months on the project at Dorset Forge and Fabrication near Sherborne.
The commission, called The Haunting, is due to go on show later in 2017.
A towering sculpture of a World War One soldier has been created from rusted scrap metal to mark the centenary of the end of the war.
The figure, which is more than 6m (20ft) tall, was made from items including spanners, car jacks, brake discs and horseshoes.